Besides reading, like the regular 21st century person with a lot of time, I also enjoy watching TV series. Some of my all-time favourites include How to Get Away with Murder, Game of Thrones, UnREAL, etc. And now that summer break has officially (😭😭😭) begun for me, I have two months of catching up and watching all the TV series I've -been-meaning-to-watch-but-didn't-really. Without further ado, I present to you my definitive guide to TV series 2017. 
LEGION (2017)
CREATOR: NOAH HAWLEY
STARRING: DAN STEVENS, RACHEL KELLER, AUBREY PLAZA
David Haller (Stevens) is a troubled young man diagnosed as schizophrenic, but after a strange encounter, he discovers special powers that will change his life forever.
From the FX ad I keep seeing on TV to my friend constantly shoving this series on my face, yes, Legion is at the top-of-the-top of my To-Be-Watched list. I'm also a new fan of Dan Stevens so #thatsreasonenough. Plus, the trailers man, I feel like I'm going to enjoy the heck out of his character. Also, Aubrey Plaza, yes, yes.
SKAM (2015)
CREATOR: JULIE ANDEM
STARRING: JOSEFINE FRIDA PETTERSEN, IMAN MESKINI, LISA TEIGE
The story of young teenagers and pupils on Hartvig Nissens upper secondary school in Oslo, and their troubles, scandals and everyday life. Each season is told from a different person's point of view.
Also known as the Ultimate YA-Millenial TV Show Bait, for me, and I mean that in the best possible way. I've been seeing this show floating all over Twitter for a while now, and it looks…interesting. It has that muted vibe I normally get from coming-of-age indie flicks, which is a good thing because I enjoyed those flicks. Really excited to start this one as well.
ANIMAL KINGDOM (2016)
CREATOR: JONATHAN LISCO
STARRING: MOLLY GORDON, DANIELLA ALONSO, ELLEN BARKIN
The series centers on 17-year-old Joshua "J" Cody, who moves in with his freewheeling relatives in their Southern California beach town after his mother dies of a heroin overdose. Headed by boot-tough matriarch Janine "Smurf" Cody and her right-hand Baz, who runs the business and calls the shots, the clan also consists of Pope, the oldest and most dangerous of the Cody boys; Craig, the tough and fearless middle son; and Deran, the troubled, suspicious "baby" of the family.
Don't know much about this series other than it looks sick.
MR. ROBOT (2015)
CREATOR: SAM ESMAIL
STARRING: RAMI MALEK, CHRISTIAN SLATER, PORTIA DOUBLEDAY
Follows Elliot, a young programmer working as a cyber-security engineer by day, and a vigilante hacker by night.
Listen up before y'all throw your remotes at me for this one: I've only watched one episode and I'm hooked. I was so ready to marathon this last summer of 2015 but…other things got in the way, as they do. And I'm so happy my child, Rami Malek, won an Emmy for this one. Totes deserve.
THIS IS US (2016)
CREATOR: DAN FOGELMAN
STARRING: MILO VENTIMIGLIA, MANDY MOORE, STERLKING K. BROWN
Follows a unique ensemble, as their paths cross and their life stories interwine, from sharing the same birthday, to so much more than anyone would expect.
Again, don't know much about but looks really cool.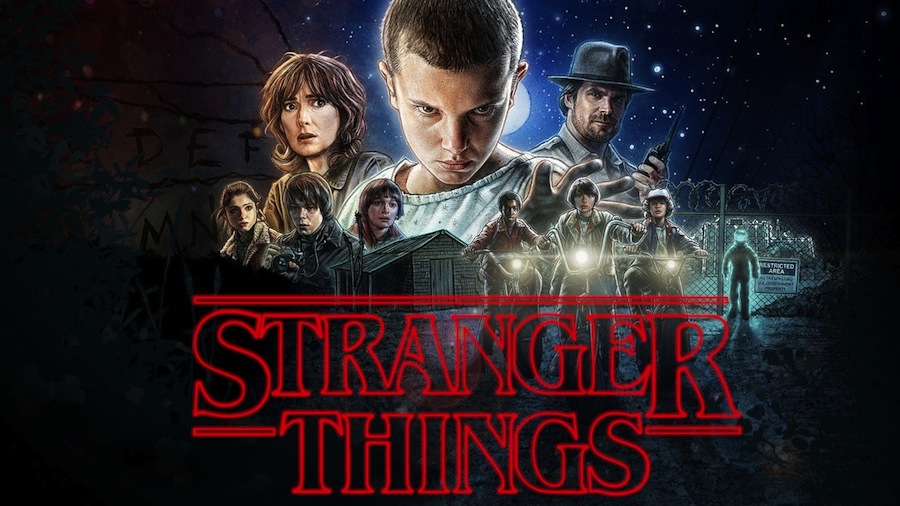 STRANGER THINGS (2016)
CREATOR: MATT DUFFER, ROSS DUFFER
STARRING: WINONA RYDER, DAVID HARBOUR, FINN WOLFHARD
When a young boy disappears, his mother, a police chief, and his friends must confront terrifying forces in order to get him back.
What can I say other than better late than never, right?
BOJACK HORSEMAN (2014)
CREATOR: RAPHAEL BOB-WAKSBERG
STARRING: WILL ARNETT, AMY SEDARIS, ALISON BRIE
Meet the most beloved sitcom horse of the '90s – 20 years later. BoJack Horseman was the star of the hit TV show "Horsin' Around," but today he's washed up, living in Hollywood, complaining about everything, and wearing colorful sweaters.
I've seen some stills from the show and wow I am intrigued. Reminds me of Adventure Time but I think this one's more adult? I don't know please educate me.
CONCLUSION.
I'm pretty sure I'll be making another list after posting this one but hey – these are just some of the series that I've been dying to start last year. Let me know what you think of this shows – are they good/bad? Should I avoid watching Stranger Things altogether? Oh, and please keep the spoilers to yourself. It's not cool, 'kay? Also, feel free to leave some of your recommendations. Until the next time, quirks!